Friday, January 13
What happened to December? Thailand. In the interest of saving the sanity of friends and family, we've changed the format of our vacation pictures. The Thailand vacation is on flickr. Flickr has lots of nice tools for organizing and displaying photos, the most important of which is auto-thumbnailing. The following buddha links to our flickr photo sets: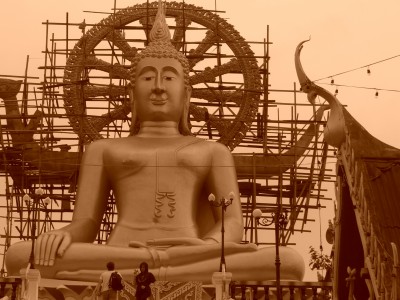 Unfortunately, flickr does not handle movies. Our cameras are capable of short movies, so here they are:

We watched a Thai boxing match on the island of Koh Samui



This is the beach on Phi Phi Le island where they filmed the movie "The Beach"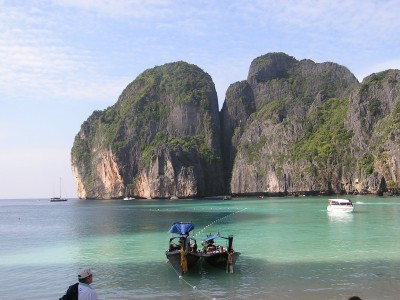 Elephant riding out of the hilltribe village, north of Chiang Mai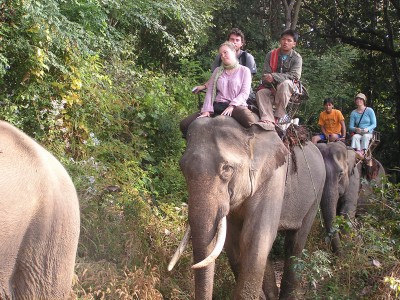 A cove on the far side of Phi Phi Le island



"Grandmother Rock" in action on Koh Samui (see a picture of Grandfather Rock in the flickr set)